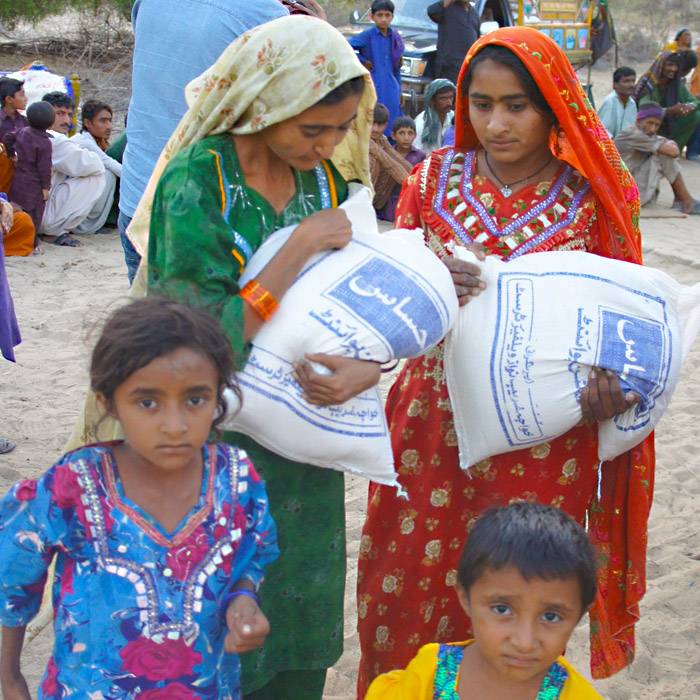 Ehsaas is an aid and development charity with over 8 years of grass-roots experience that helps low income families to alleviate their poverty and suffering by taking care of their basic necessities of food, water, shelter, health, education and employment – all without compromising their dignity. In addition, Ehsaas also rapidly implements emergency humanitarian relief in areas that have been struck by calamity.
---
Your generosity has meant that the work we have undertaken has surpassed all expectations. The care you have shown for the most needy encourages and makes us duty-bound to accomplish our projects with dedication and sincerity.
Please continue to join hands and give your exceptional support to us so we can work together for the most vulnerable.
Several of Ehsaas's campaigns have been created in partnership with the Khawaja Gharib Nawaz Welfare Trust International (KGNWTI) and ARY Television Network including the EHSAAS ZINDAGI KA Campaign which gave welfare and humanitarian relief including Food Support, Clean Water and Shelter during the Pakistan floods of 2010 and 2011.