Ambassadors on the Ground
Syed Iqrar ul Hassan
Ehsaas Goodwill Ambassador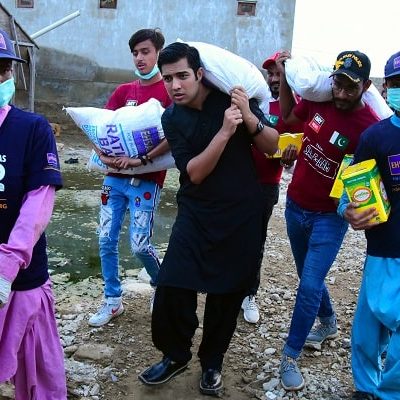 With Ehsaas volunteers distributing monthly Food Rations to the 2020 Karachi Flood victims.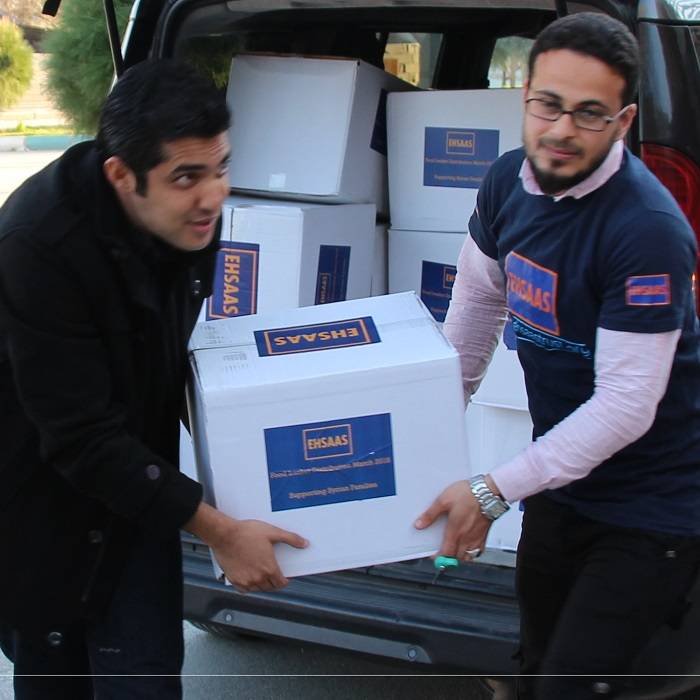 With an Ehsaas volunteer distributing Food Parcels to Syrian Refugees in Turkey.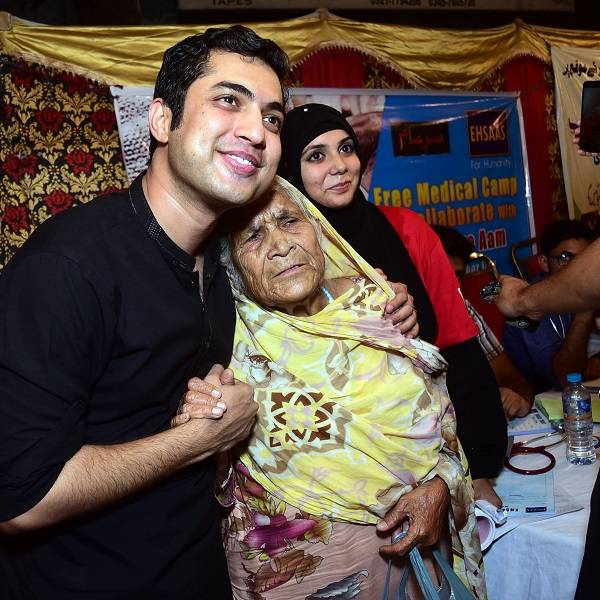 At a Medical Camp held at Ghanta Ghar, Faisalabad, Pakistan.
At Ehsaas, we ensure that we visit the areas and people that your donations help.
---
We provide exactly what they need, when they need it and cost-effectively – be it the Rohingya refugees in Cox's Bazar, Bangladesh, the Syrian refugees in Turkey or the families receiving Food Rations or villages receiving Water Pumps or Medical Camps in Pakistan.
One of our Goodwill Ambassadors, Syed Iqrar ul Hassan, SareAam Presenter ARY News, visited the areas hit by the 2020 floods in Karachi and distributed much needed monthly Food Rations.
In the past, he has also visited Syrian refugees in Turkey to see for himself the work that Ehsaas is doing, meet with refugee families, deliver Food Parcels to them and help highlight the plight of the people of Syria.
On his trip to Turkey, Iqrar also met local partners we work with in Turkey and partners who work in Syria itself, where Ehsaas is working to alleviate the desperate need for food, medical aid and shelter.
"The stories I heard and the people I met brought home to me that whatever we are doing is not enough. We need to double our efforts to help so many needy and traumatised people, whose lives we can really change".
Your donations are helping thousands of people across the world and we hope that you will continue to help and support us in delivering much needed aid and hope to the most desperate and needy.