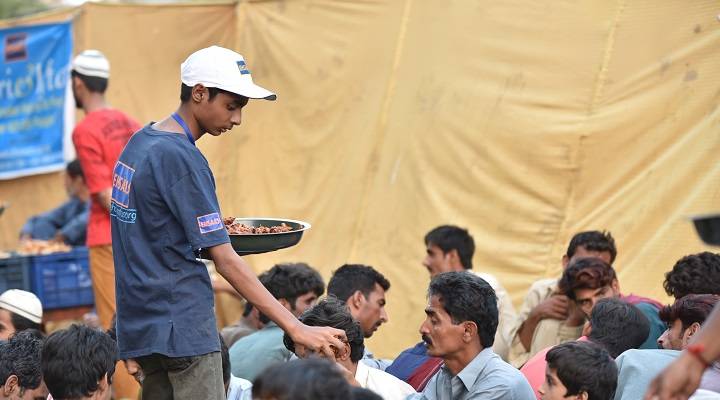 Until next Ramadan time, why not feed a family for a whole month for
£65
In Ramadan 2017, your generous donations helped us to provide a decent Sehri and Iftar meal to over 600,000 people.
The Prophet (saw) said:
"Whoever feeds a fasting person will have a reward like that of the fasting person, without any reduction in his reward."
Qurbani 2017 was carried out by our staff in Pakistan, India and Bangladesh with the meat distributed on the three days of Eid.
In addition, in 2017, Ehsaas increased the number of its 'Ramadan Food Camps' to over 50 locations.
---
Ramadan Food Camps were located in:
Karachi (Pakistan)
Pakpattan Shareef (Pakistan)
Thar (Pakistan)
Badin (Pakistan)