SHELTER, FOOD & MEDICINE
URGENTLY NEEDED
A Monthly Food Pack, Tent & Mosquito Nets costs £150
You can also donate for Cooked Meals, Medicines and Restoring Homes
The latest flood update is as follows:
About 15 million people remained potentially exposed or living close to flooded areas as of 2 October. While, as of 21 September, 11 districts, of which 8 in Sindh, were still experiencing flood water levels rising, as of 2 October, only 1 district in Sindh (Sujawal) continues to do so.
Revised Appeal estimates 20.6 million people in need, a more than 220% increase compared to 6.4 million people as of 30 August.
National poverty rate could potentially increase by 4.5 to 7.0 percentage points, pushing between 9.9 and 15.4 million people into poverty, according to the World Bank.
Priority needs:
Prioritised short and medium-term needs are food, medical services and medicines, followed by shelter and drinking water, according to the MSNA.
Education:
2.8 million children in Pakistan may miss at least one semester because of flood damage to schools, 80% of which in Sindh province.
Food security:
Preliminary analyses of 28 vulnerable districts in Balochistan, Khyber Pakhtunkhwa, and Sindh indicate that 5.74 million people in flood-affected districts are estimated to be in crisis and emergency phases between September and November 2022. 7 out of 10 households in the affected areas do not have the resources to feed their families. 31% of livestock keepers in these provinces have suffered animal losses, and around 20% have had to sell animals to meet immediate needs. One in three livestock keepers does not have sufficient resources or money to ensure fodder for their animals.
Health:
4.4 million cases of diseases have been reported in the country since 1 July, most of which in Sindh (3.3 million) as of 1 October. 37% of key informants within the communities surveyed for the MSRNA report that their nearest health facility is not working.
Protection:
Main protection concerns arising since the floods are fear of theft (36%), threats (19%) or community disputes (19%), followed by more structural risks such as harassment (17%) or gender-based violence (11%).
Shelter & NFIs:
Cold temperatures are expected from November onwards in Sindh province, raising the urgency to find suitable shelter solutions for people affected by the floods.
Water & Hygiene:
According to MSRNA data, 70% of communities surveyed in Khyber Pakhtunkhwa, Punjab and Sindh provinces do not have access to clean water. Open defecation increased from 21% before the floods to 35% after.
Ehsaas is on the ground in Balochistan, Punjab and Sindh and is helping as many families as possible with an emergency Tent, Mosquito Nets and a Month's Rations. It is also providing Cooked Meals, Medicines and Restoration of Homes.
We still need your help desperately and we hope that you will continue to support our Flood Appeal and help those most affected.
Please donate as much as you can – Thank You.
YOUR FLOOD DONATIONS IN ACTION
The Flood donations you have given are being used straight away helping people in Balochistan, Punjab and Sindh.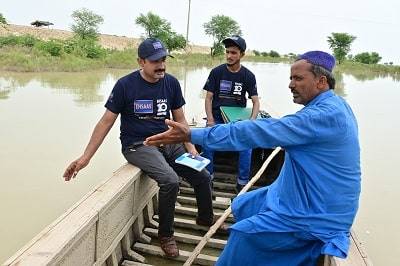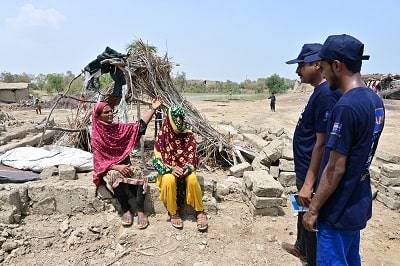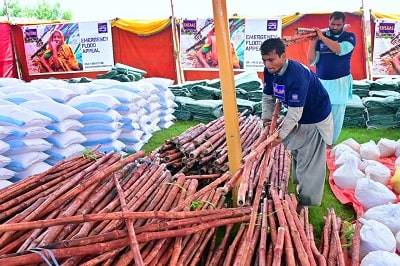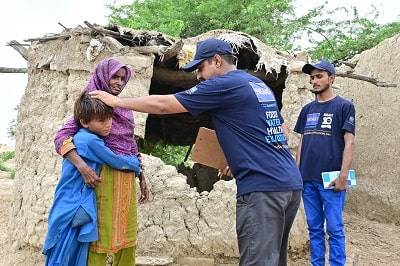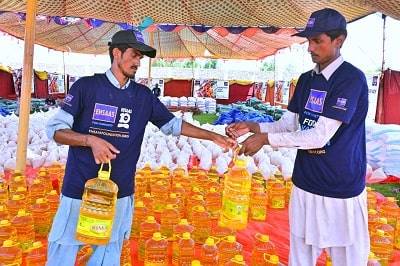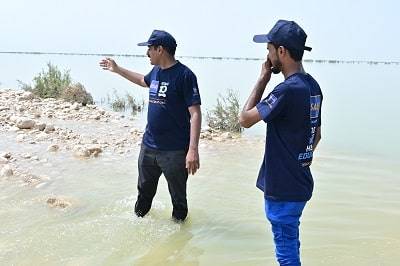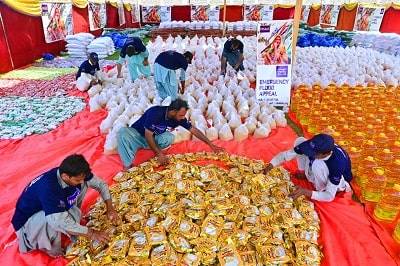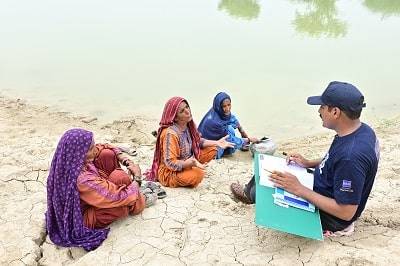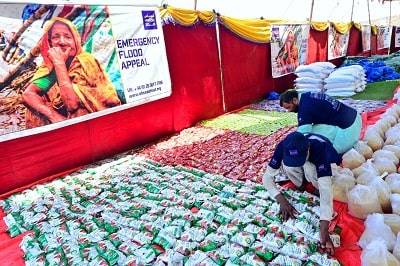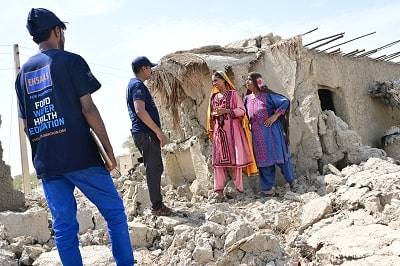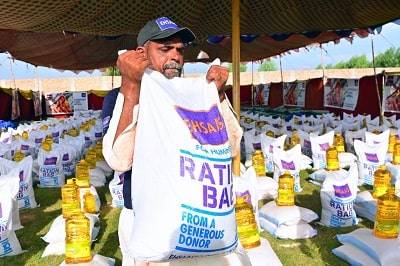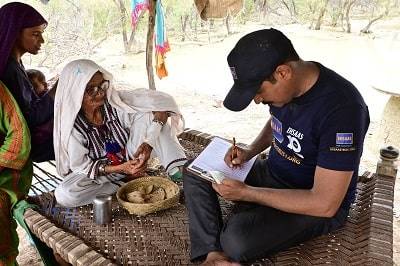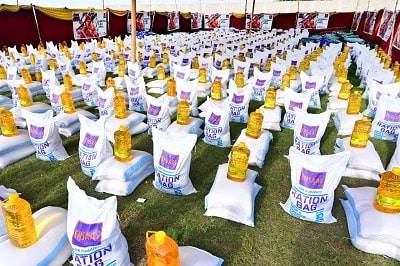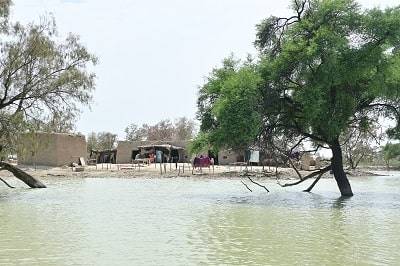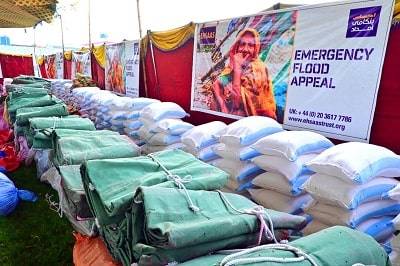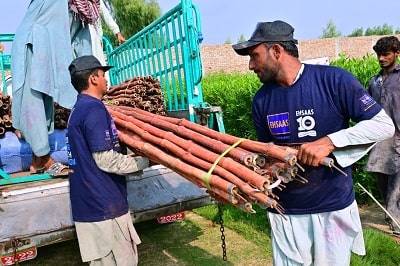 VIDEO


Emergency Pakistan Flood Appeal

August 2022.