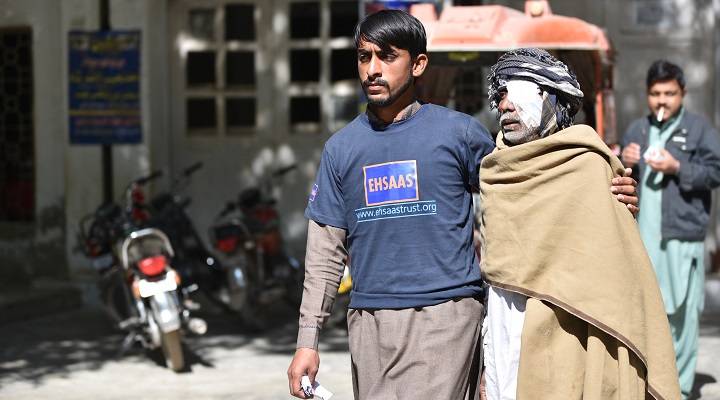 Cost of an Eye Check-Up Medicine and Glasses is only
£35
Unfortunately, cataracts are a leading cause of blindness in many parts of the developing world including in Pakistan, but with your help, we can fight to make such preventable conditions a thing of the past.
Ehsaas holds free Eye Camps in the most deprived areas of Pakistan, for the Rohingya refugees in Bangladesh and for Syrian refugees, to help avoid blindness by undertaking eye check-ups and cataract operations.
In over 80% of these visual impairment cases, this could have been avoided or cured
However, we know there is still a desperate need to provide even more eyesight health services especially to those that can least afford them and, with your generous support, we would like to undertake many more free eye camps.
---
Recently, Ehsaas held a two-day Eye Camp in Gari Yaseen, Shikarpur District Larkana where:
206 patients were checked
29 patients had cataract or minor eye operations
31 patients were provided with spectacles
141 patients were provided with medicines